Up to 25% increase in labor wages, 8% rise in inflation, soaring gas prices, and broken supply chains - 2022 has been hard. 2023 could be harder and you need to be prepared! Despite the adversity, Michael Hatcher & Associates (an LM150 company based out of Memphis) has been able to grow their commercial landscape maintenance business by 50%.
A key part of team MHA's success has been the following process they implement at the end of every maintenance season:
They analyze the performance of their teams across the portfolio site-by-site and calculate gross profit per customer.

This way, before the contract renewals begin, they know which sites in their portfolio made them money as per expectations and which didn't.

The ones where they didn't make money, they use 

Reverse Estimating Analysis

 to determine if they need to ask for a price increase or improve their operating efficiency or both.
Reverse Estimating Analysis
If there are 2 sites with the same actual job hours, it's impossible to comment upon the relative efficiency of operation on the 2 sites without the site measurements.
A smaller site with the same hours as a bigger site could be a sign of crew inefficiency, difficulty of operations or high level of service demanded by the property manager on the smaller site.
But you don't know there's a problem until you have the measurements.
If you don't have the site map and measurements, how do you know if you need to improve the crew performance on the smaller site or ask the property manager for a raise in the next season or fire the account since the PM is not going to agree to a raise?
Accurate site measurements quantify the service requirements of a site against which you can benchmark performance and tweak the dials accordingly. It gives you the opportunity to improve the quality of your portfolio business, helping you decide:
When to talk to the customer to raise prices and by how much.

When to improve efficiency through job planning and by how much.
Improving operational efficiency
Having accurate site maps in crew hands enables them to go to the site with a clear plan of attack and finish the job within time.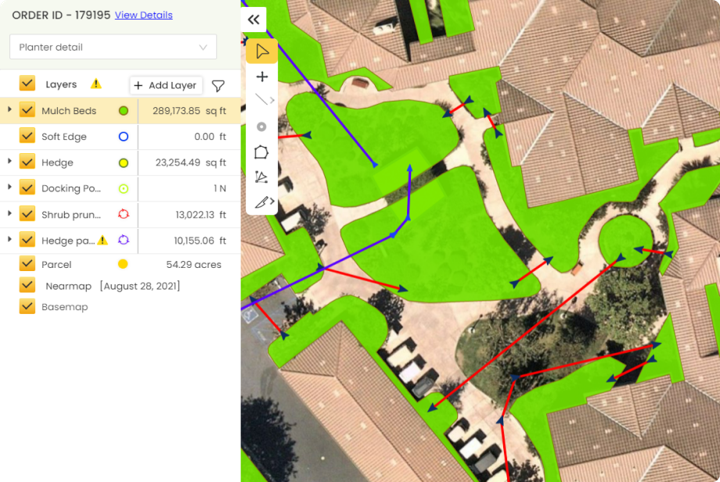 This avoids common issues, such as:
Not mowing over the service area boundaries 

Wondering what to do on site during the first few visits 

It also reduces training time and ensures the effects of training stick for longer.
But site measurements aren't easily accessible
Most businesses have a backlog of measurements to do. The sites acquired recently have measurements and maps but older accounts in the portfolio may have never been measured. 
You could have 100s of sites that need to be measured and that's a lot of sweat and grind even for winter months when you are 'less busy'.
This could take weeks to finish, not to mention the mind numbing task of clicking around the screen all day. If you decide to do it, you will have to bite down on it and do it.
Clearing the backlog of measurements is pretty much like going to the dentist. You know it's going to be a painful visit. Why do it until the pain becomes unbearable? 
You have been operating on the site for years. You know the planned, scheduled and actual hours on site. We are making a margin, why bother?
If you don't do it, you are missing out on the benefits of understanding margin profile across your portfolio and basing price increase or crew training on that insight.
It all boils down to the motivation to run an efficient business as the economic climate can worsen, doing what you can when you can instead of regretting when it's too late.
Measure sites in your sleep - using AI-based measurements
SiteRecon can take care of this backlog for you. 
Send us the address list, we verify the site boundaries with you, and measure the sites with surgical accuracy. 
Typically, it takes us 2 weeks to measure 400 commercial sites (Average cost of $15 per site).
Here's what YOU GET!
1. Digital site maps you can access using a mobile app in the field. The crews can use it to verify site boundaries in the field, free of charge. It's better than paper maps, especially for bigger sites.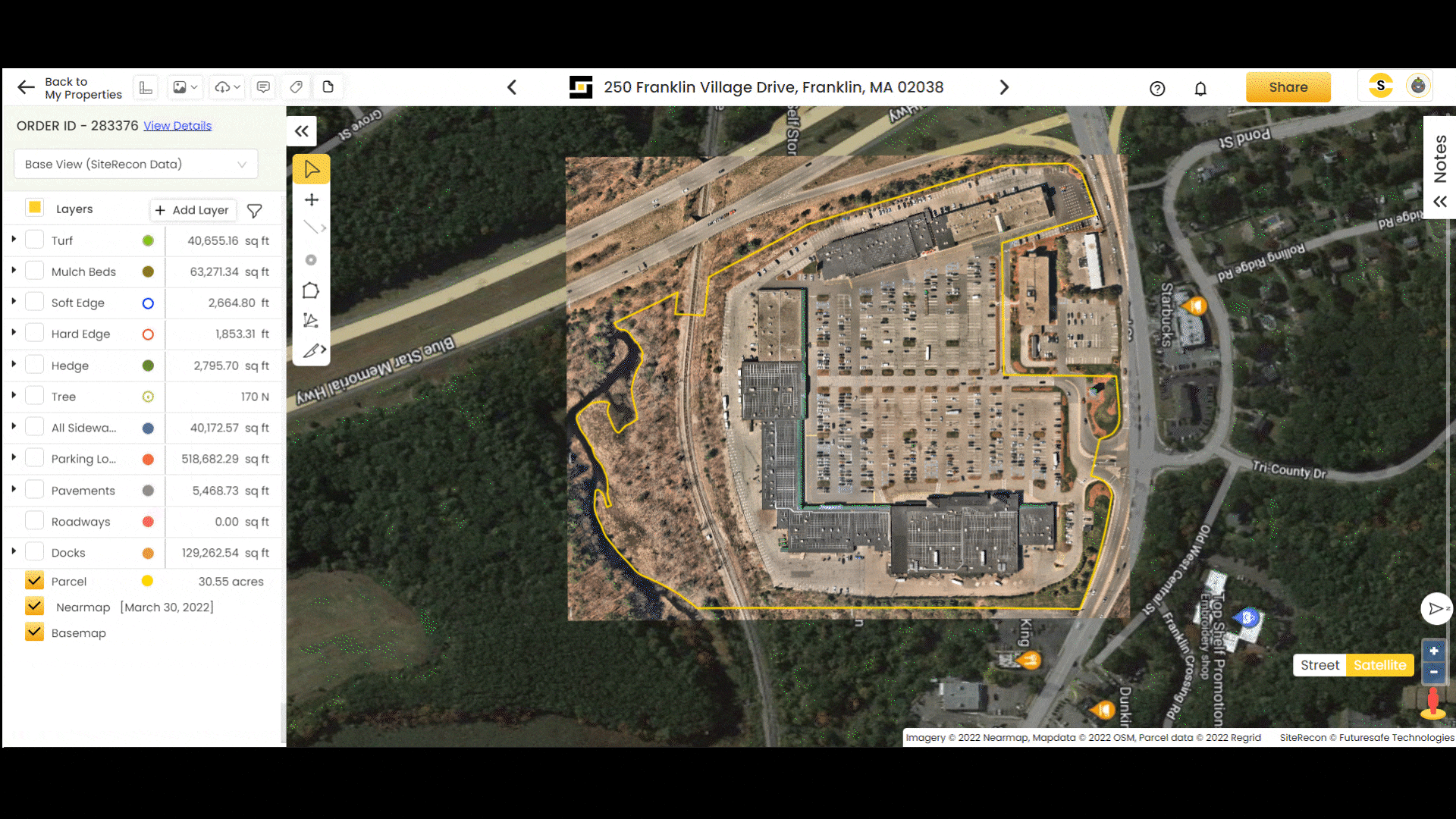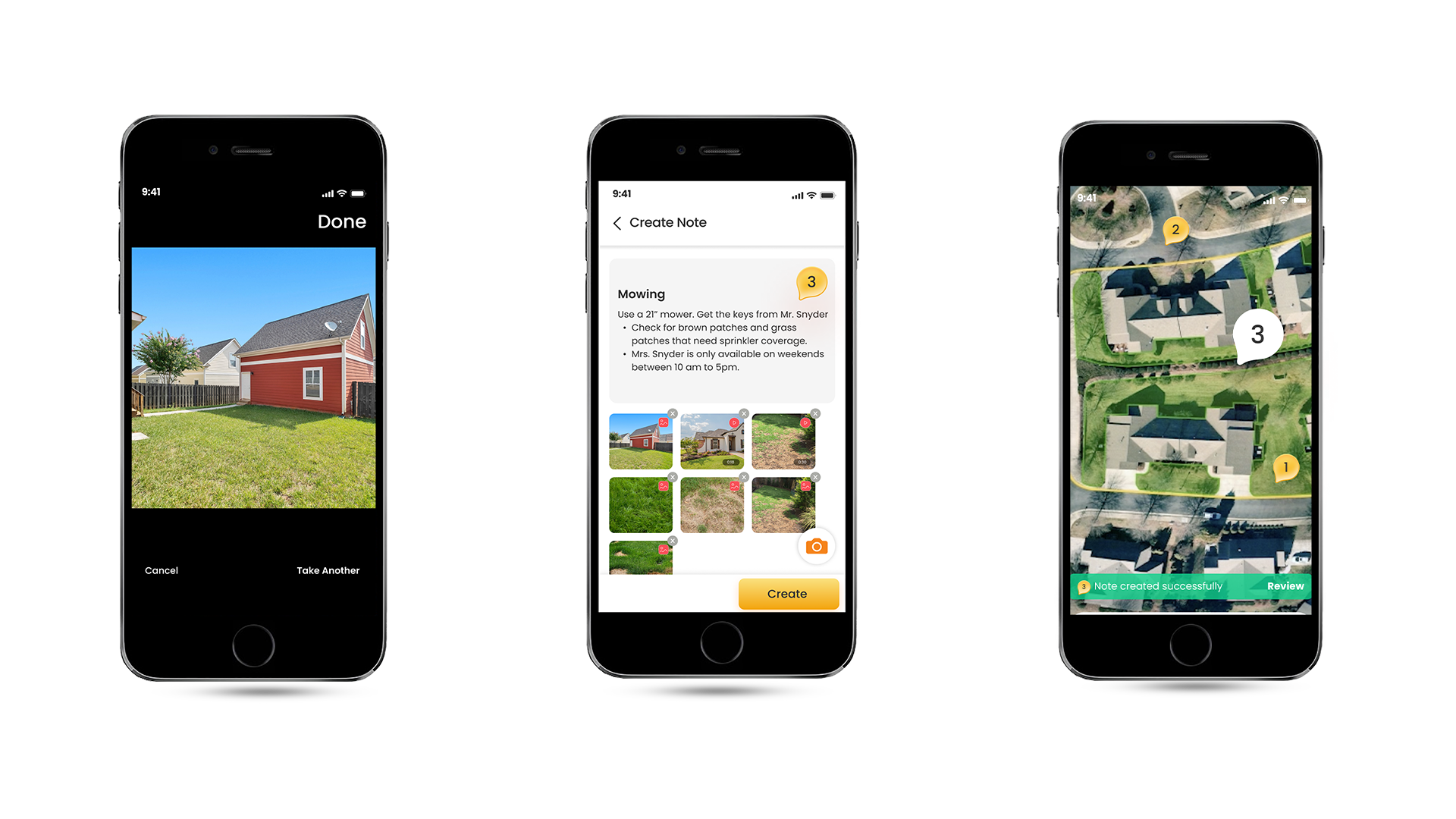 2. Excel sheet with all the takeoffs and snapshot of all the sites you can file into your production software
Book a call to get started -
CLICK HERE
Learn more - Estimating benchmarks
SiteRecon can also help you estimate the cost of operating on site by creating engineers' estimates using industry standard production rates.
Want us to facilitate this process? Our expert will be with you every step of the way and help you set up an airtight estimation system. Handholding through Envisor Consulting.