For landscape maintenance business owners and lawn care professionals, getting the estimates right still remains a mystery. Much of it could be attributed to the technological drought that has plagued the industry since decades. After all, there are so many things to consider when you're trying to get the estimates right: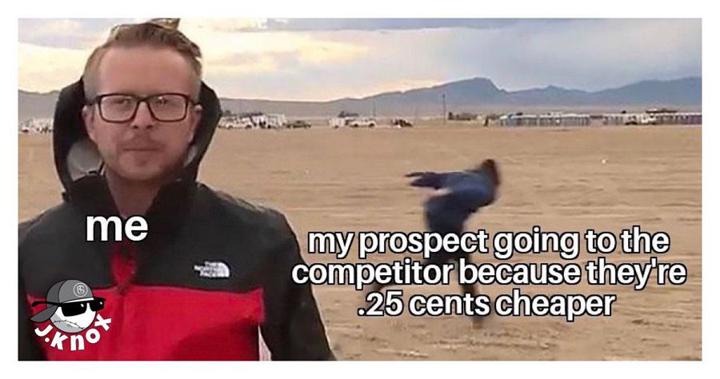 You need accurate measurements to begin with. If you don't know the square footage of the property, your chances of getting the estimate right are already looking pretty slim. 
Then you need accurate production rates. What are production rates, you ask? Production rate is the amount of area you can service with an equipment in an hour. Naturally, it depends on your crew's efficiency. If you've conducted time studies with your crew, you might already have this data with you. If not, you can get started with industry standard production rates. CLICK HERE
Start with a Landscape Measurement Software
Gone are the days when you had to take a measuring wheel in the field and run laps around the property. Gone are the days when you had to measure properties by hand by clicking around a computer screen for hours on Google Earth and Go iLawn. Measuring properties today has become a piece of cake with SiteRecon's automated measurements.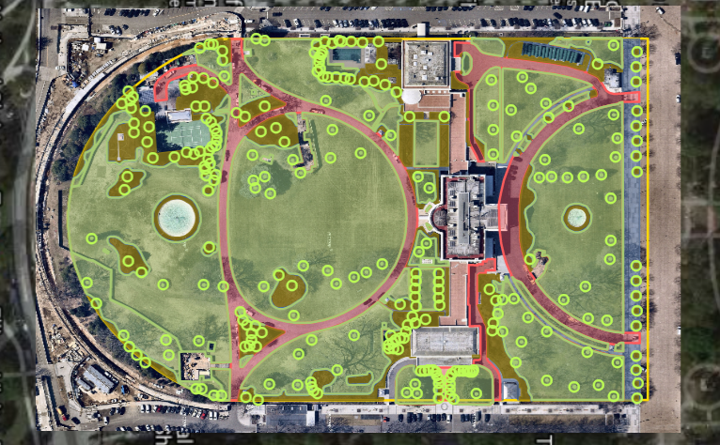 Unlike Go iLawn where you had to measure the property yourself, SiteRecon's is an AI-based done-for-you service. The measurement process is very simple: 
Search the address: Enter the property address in the search by logging on to app.siterecon.ai 
Select the features you want to measure: Select all the features that you want to measure e.g. turf, mulch, parking lots, sidewalks, driveways, retention ponds, rock beds, soft edge, hard edge, etc.
Click on "Get Measurements": And you're done. SiteRecon's AI will map the property for you. The human cartographers will then run a QA test to ensure the measurements are accurate and send you the measurements in a couple of hours.
Find your production rates to utilize landscape estimating software
If you want to create tight estimates you need to nail down your production rates. You can find out by conducting time studies with your crew. This is crucial because although you can get started with industry standard production rates, you still need to find out your own.
Reason being that the efficiency of your crews may be different from the ones in your competitor organizations. It also gives you a benchmark of your crews' average performance. You can then tweak things and make your crews more efficient.
Then load up your production rates into your estimating software like Aspire, BoSS, LMN, etc. Now that you have accurate measurements from your automated measurement tool and production rates, your estimates will be much tighter. Once the estimating software spits out an estimate though, you still need to hit the site and verify your production costs.
Always conduct production review after generating the estimate
With a scientific estimate in your hand that has been calculated using accurate measurements from an automated measurement software and accurate production rates, it's time to conduct a production review. 
Your production manager should always visit the site and verify the estimate because there are some things that cannot be measured remotely. For instance, it is difficult to determine if the property is easy to service or not without putting a pair eyes on site. So always conduct production reviews, take advice from your production manager and tweak the estimate accordingly.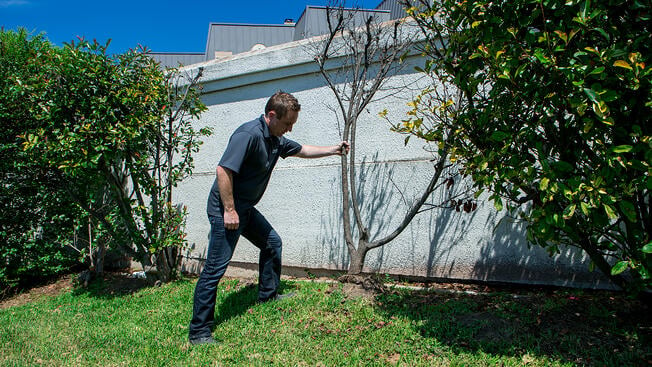 And voila! You're done. Add that estimate to the proposal and send it out to your prospect. By putting some science behind your production costs, you will be able to justify your pricing when called to do so. That's what impresses property managers. 
A word to the wise
Go iLawn, Google Earth are good starting points but there's a better alternative
Sure, your organization might have used Go iLawn or Google Earth for a while but there's a better way to map sites and that is by automating your measurements. You hire a sales rep to do one thing - selling! If they are spending half their time measuring properties on Google Earth or Go iLawn, when are they going to sell?
There are other software out there like Attentive AI that measure properties for you but SiteRecon is the only solution in the market that gives a bang for your buck.
Not only do you get done-for-you maps but you also get the following:
Access to the SiteRecon web app where you can manipulate maps anyway you want.
To start now: CLICK HERE
We're talking about creating job routes on the map, snow plans, irrigation plans, etc. Of course, you always have the option to get all this done for you by SiteRecon's expert cartographers.
Access to SiteRecon's mobile app - Plato. It lets you save job photos and notes on the map. 
To book a session with our experts: CLICK HERE