Spring is here folks!
Have you set your sales targets? Are they more ambitious than last year? What are you doing to ensure you don't fall short?
Spring is the best time to make some cash if you're running a LAWN CARE business. Unfortunately, it's not a secret. Result? Cutthroat competition. If you want to win, you need to be a step ahead of everyone. It all starts with smart marketing.
Here are 5 ways to help you get there:
1. Get a Website
It's a shame that so many lawn care businesses do not have a website. It also means there's an opportunity. You seriously need to consider getting a website if you don't have one yet.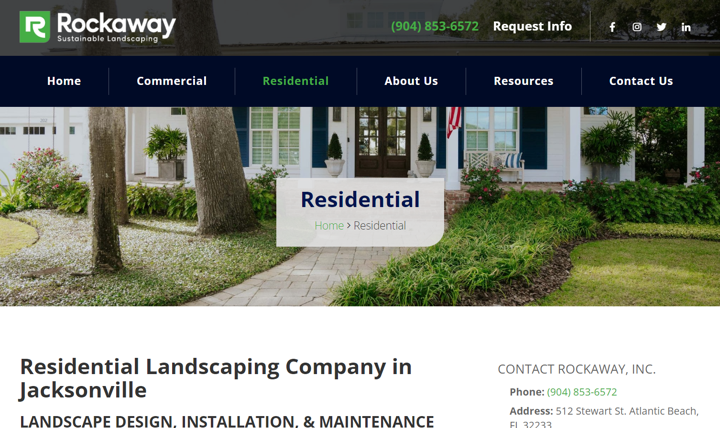 People looking for lawn care services would be searching for things like "lawn care services near me". You won't appear in search results, at least not on the first page, without a website.
Facebook page is a good starting point but if you want to capitalize on the 74% of people using Google and Bing to research lawn care services in your area, you must have a website.
There are a lot of inexpensive options for getting a website that cost less than $20/month where you can DIY it like Unstack, Unbounce, and SquareSpace that are really easy to use. However, if you're looking to build a site that attracts quality leads through search engines, you should look up Webflow. You may need to hire a professional designer but the outcome will be worth it.
2. Start advertising your Spring services
It's best to start advertising one month before the season begins because a lot of the companies at that time are still in the process of figuring out their go to market strategies.
When running your spring service ads on Facebook or even on door hangers, always have a sense of urgency. For example:
"Grow a thick, healthy lawn this year with spring Aeration and Fertilization"
15% OFF!
Call now before our schedule fills up!
Urgency is the most important element for an ad to be successful. It prompts quick action and prevents drop off from your sales funnel.
3. Create Spring-Related Website Content
To enhance your website, consider optimizing certain pages for spring-related services. For example, if you have a "Services" page but no dedicated pages for specific services, such as aeration and fertilization, create them.
Individual pages for your services, particularly those featuring localized keywords, are likely to improve your search engine rankings once the season arrives.
Additionally, create a blog centered on high-profile keywords in your area. This can attract potential customers who seek a professional's assistance after learning about the lawn maintenance process.
The best part is, you can use the blog post not only to increase search engine traffic, but also as content for social media to engage potential customers who may be interested in achieving a perfect lawn, but are unaware of the necessary steps to take.
4. Get active on your social media handles
Do you tend to ignore your social media pages during the winter season? It's easy to do when running a business and dealing with on-site operations. It can be challenging to find time for proper marketing, branding, and upkeeping an online professional appearance.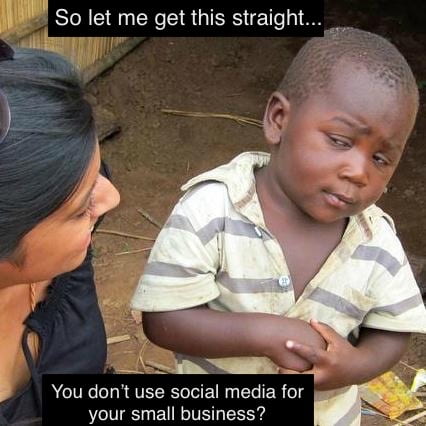 Even if your customer base does not mainly come from social media, people tend to search for your brand on various platforms like Google, Bing, and social media. They evaluate your community presence, brand persona, the standard of your services, and most importantly, your reviews across different social media platforms.
While residential customers may explore your Facebook profile, commercial clients are likely to view your LinkedIn page to gauge your professionalism.
Utilize this winter season to revamp your social media pages to have a more professional look. If you're unsure about where to start, refer to this guide on optimizing your Facebook page.
5. Personalized prospecting
This is a great tactic to close prospects before the season starts but it also works even if you're late to the party (we're talking about acquiring customers here).
You might already be sending mailers, door hangers, etc., to your prospects. Here's a better idea: personalize them.
Imagine your prospect opens his mailbox and finds this: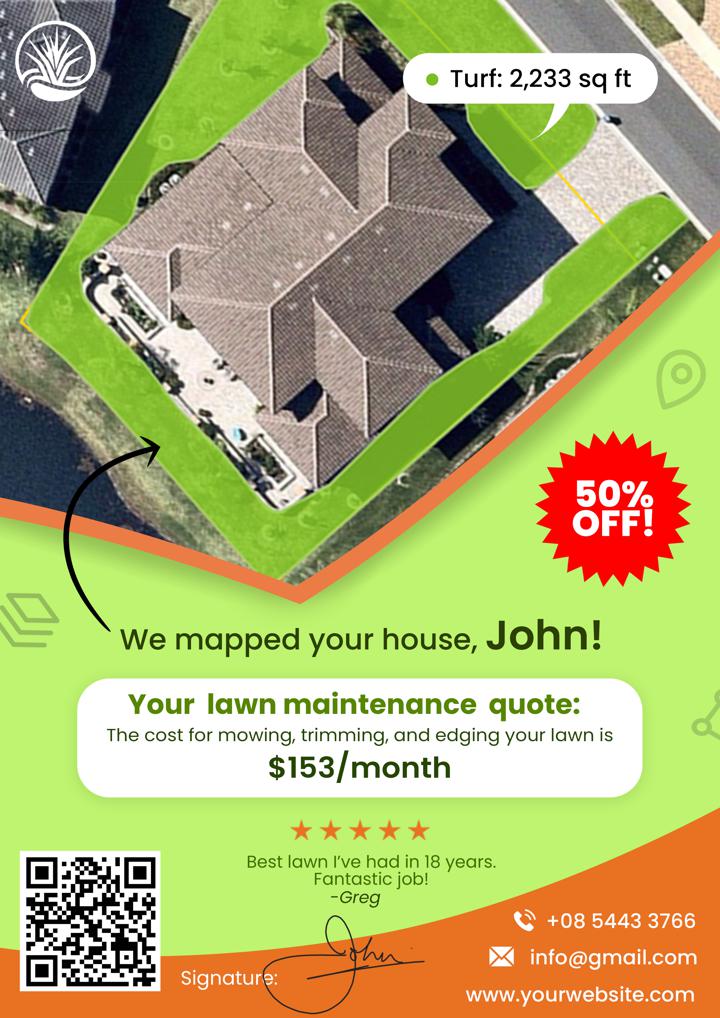 Would he not be intrigued?
We've talked to hundreds of landscapers and they've revealed to us that personalization doubled their close rate. It allows you to stand out from the crowd and make the prospect feel special.
This results in a much higher closing rate as compared to regular mailers. If you've got your eyes on certain prospects along your service route that you think can bring you revenue, you definitely should approach them using personalized mailers, door hangers, or even letters - if you've got a knack for writing.
If you want to know how you can create your own personalized mailers, feel free to get in touch with us.
Our experts can set this whole operation for you: CLICK HERE to begin.
Want to read more cool stuff like this?
Subscribe to our newsletter - The Friday Cut