Imagine a site walk with me if you will.
The customer is showing you the way, pointing out what needs to be done. 
You're spotting opportunities for enhancements and trying to jot them down as best as you can while moving quickly through the site. 😵
You're taking notes on your notepad or a notes app. You're taking photos on your phone. You're switching back and forth between taking notes and taking photos. It's frustrating! 😫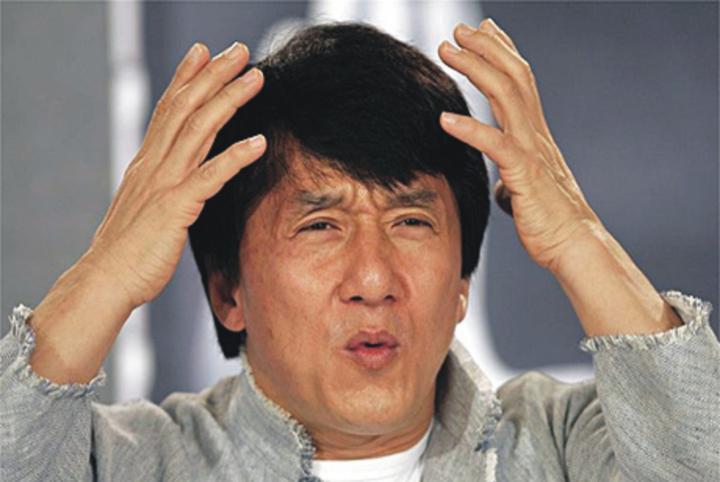 Since you need to dedicate some of your attention towards the customer as well, you can't document things in detail. There is no time! 😵‍💫
Also, since you're strapped for time and you can't document everything, you're making quick decisions about what is and isn't worth documenting. 
Consequently, 100% of site data is not captured. This costs you potential opportunities for selling more enhancements. Think upsell opportunities falling through the crack. Gruesome, I know. 💀
On a less morbid and more mundane note, when you get back to the office, you need to put the photos and notes together in a document to make some sense of what you noticed on the site. This is like doing the same work twice. Frustrating also, as the photos are scattered in your camera roll and you need to match them with the shorthand notes.
I was talking to Robert Clinkenbeard last week (he built Integrated Landscape Management in Phoenix and sold it to Aspen Grove after taking it to ~$15M in revenue). He said he would find it difficult to do this because it's hard to remember where the photos were clicked.
For example, two bushes that look alike may need different types of services. One may need to be treated with a chemical, the other might need replacement. Catch my drift?
Capture job walks on the map 🔥
The photo you took on a site walk is more than just a photo. There's a story behind it. When you look at that photo, you may know what the story is, but once it changes hands, that story is lost. The more hands it changes, the greater the loss. 😑
I can go on and on about this but I think at this point, we can all agree that the process of documenting information during job walks is broken. Because of this, remembering and sharing information becomes difficult. The team is confused, the customer is pissed. 👿
What can you do then?
Let me clear my throat. Arrhmm.
PUT IT ON THE MAP!
It's really as simple as that.
Don't just capture photos, my friend. Capture job walks. 😎
Why Plato? Why now?
Here's a good ol' fashioned list of reasons as to why Plato should be your go to documentation tool when you're in the field.
1️⃣ You can take photos and notes together and save them on the map.
2️⃣ You can organize your notes using tags and find whatever you're looking for within seconds.
3️⃣ Photos are stored on the cloud which means your camera roll is free for personal use.
4️⃣ You can export your notes and photos as ready to use reports. I've already mentioned how Rockaway Inc. is using Plato reports to close new customers. Didn't read that? Check it out here.
5️⃣ Collaborating with the team is very easy too. Mention your teammates in the comment section, just like you would on a Facebook post and they'll be able to see the same things as you. 
6️⃣ You can also convert your notes into job tickets and assign them to the right guys in your team. 
7️⃣ You can access takeoffs you ordered on SiteRecon in the field.
8️⃣ All your site data stays where it belongs - on that particular site map! Even if your employees leave, you wouldn't lose your data.
Types of reports you can create on Plato 🚀
Inventory
Enhancements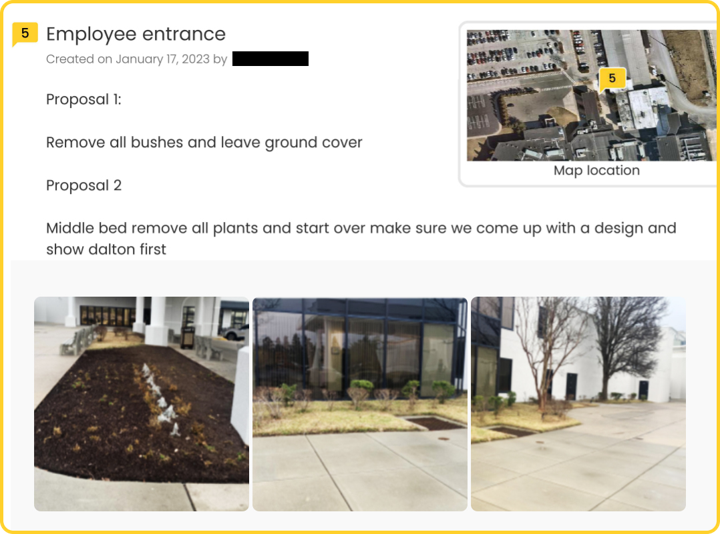 Site Conditions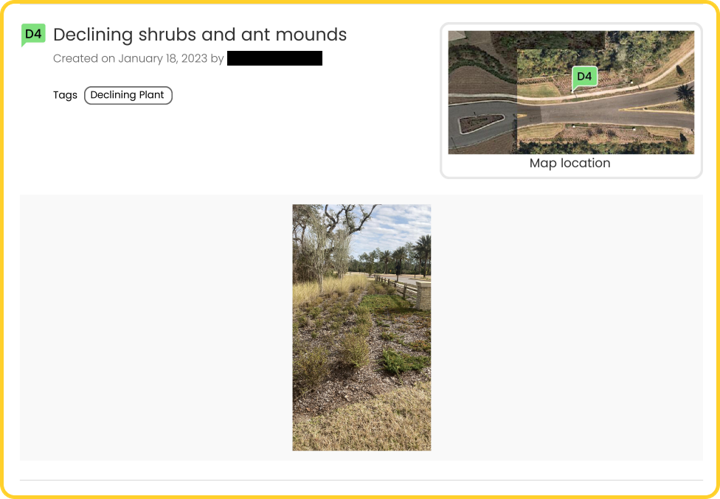 Service Issues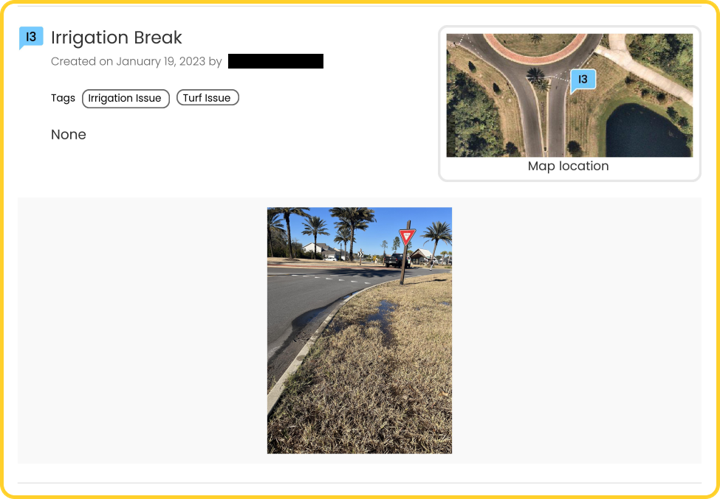 Tasks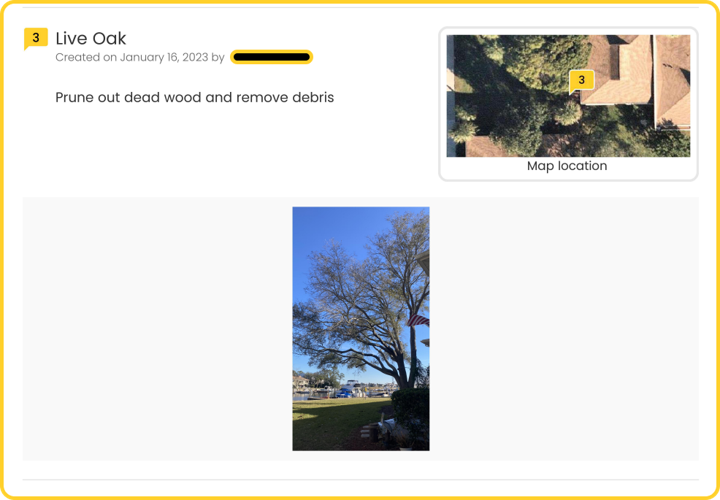 There's still some time before Spring Rush hits - which means you have time to familiarize yourself with Plato. If you need any assistance with training your team, SiteRecon's Customer Success Team will be happy to help.
To download the app, CLICK HERE 💡
To book a training call, CLICK HERE 💡